Creating folders

Access Level Required: Owner, Editor, Member+.

Folders can be created as required, but

Select [Intelligence] then [Documents]

Select the [+Add Folder] on the top right.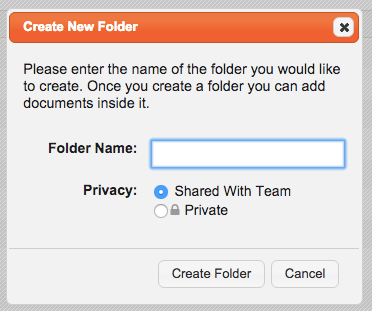 Folders are organised into user generated 'Custom Folders' and system generated 'Default Folders'.

Is it possible to make nested folders?

It is not possible to make 'nested' folders, (folders within folders).